Every year, when I start thinking about year-end music lists, I wonder who am I actually making a list for and why do I do this? Then I remember being 8 years old and using my parents' old school type writer to type out top 10 lists related to any number of music topics, realizing no one would ever see them. I did it for me. It was fun. Music is something I was obsessively passionate about, even when I was 8 years old. Pounding out typed lists of my favourite 10 Metal Bass Players or my favourite 10 Kool & The Gang Songs. They would end up in file folders, often never to be viewed again. It was fun for me.
Almost 40 years later, I remain obsessively passionate about music, and I still type out lists about music, but I get to share them with a few people. This blog started as a request of sorts, from friends who do not have the time or interest to track new music anymore, but still enjoy hearing something new and interesting. So I still do it for me and it is still fun, but a few other people look forward to it as well now, and that is sort of cool. I continue to be self conscious about my writing, but I do the best I can. I am a proud music nerd, who knows more about a lot of music than most and about as much about it as some. The internet is a humbling place for the creature that is the music nerd, and thankfully I have found a handful of other people with whom I share overlap in taste and they ensure I never feel too big for my boots. I am not a music writer. I am just a guy who drinks and knows things. Especially music things.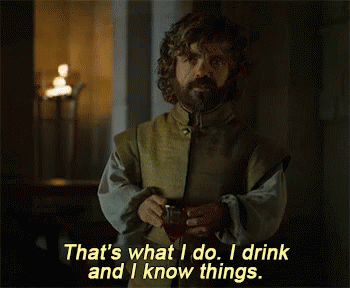 The other thing that has not changed is my voracious appetite to consume as much new and interesting music as possible. What has changed, for a host of reasons, is the ability to act on and satisfy that appetite in ways that were never possible when I was a kid. I had more records when I was young than most kids, because all my allowance and paper route money got spent on music. What is also much different is the ability to see all the different lists other people and sites come up with throughout and at the end of the year. For my part, I don't purposely look for obscure or hard to find stuff, but sometimes that happens. I do tend to not listen to a lot of super available mainstream music these days, which means my lists don't tend to showcase many popular high profile artists. It's just not my thing, so thankfully there are already kazillion other sites who capture stuff like Beyonce, for people who enjoy it and need to see it on a list.
2016 was a year where I further embraced my love for alternative music, in the traditional sense, where it used to mean stuff that was weird and unusual. The bulk of my listening continues to be UK based artists and definitely with a slant toward art rock and pop. I re-embraced hip-hop somewhat this year, taking the time to find more artists that fit in my super narrow wheelhouse of smart underground alternative styled rap. As always, I often fell back on melody based indie pop and hook driven power pop, and found a nice share of synth pop and harder driving electronic music. I still shy away from blues based stuff, or anything rootsy and folksy. Hopefully when I'm 85 and sitting on a porch, I will be listening to Bauhaus albums and ranting about what a boring old fart Bob Dylan is.
Last year I narrowed my album list to 50, in the interest of focus and brevity. This year, I was having a hard time giving props to all the wonderful stuff I heard, without taking it back up to 100, so here we are. There is a science that goes with the gathering and listening to 200+ albums throughout the year, much like the science that goes into the final list. At the end of the day though, there is probably not a lot of tangible difference between an album I put at 74 and one I put at 86. Sort of like when the arseholes at Pitchfork rate an album 9.3 rather than 9. I am hoping to follow this list, with a few blog posts that offer a bit of specific commentary around some of my favourites and what they meant to me on the music year 2016. Time will tell if that happens or not. I hope if you are reading this, that you find something you like that you might not otherwise have come across without this post. It's a lot of work to do this, but it is absolutely not work for me. It is also a lot easier than it used to be using a type writer.
| | | |
| --- | --- | --- |
| | Artist | Title |
| | | |
| 100 | Mexrrissey | No Manchester |
| 99 | Blossoms | Blossoms |
| 98 | Steve Porcaro | Someday / Somehow |
| 97 | Operators | Blue Wave |
| 96 | Common | Black America Again |
| 95 | Portrayal | To The Black Sea |
| 94 | Teenage Fanclub | Here |
| 93 | Maxwell | blackSUMMERS'night |
| 92 | Yeasayer | Amen & Goodbye |
| 91 | The Blessed Isles | Straining Hard Against The Strength of The Night |
| | | |
| 90 | Anohni | Hopelessness |
| 89 | Witching Waves | Crystal Cafe |
| 88 | Kyle Forester | Kyle Forester |
| 87 | The Amazing | Ambulance |
| 86 | Mayer Hawthorne | Man About Town |
| 85 | Holy Fuck | Congrats |
| 84 | The Darcys | Centerfold |
| 83 | Shearwater | Jet Pane and Oxbow |
| 82 | Eliot Sumner | Information |
| 81 | Ladyhawke | Wild Things |
| | | |
| 80 | Ka | Honor Killed The Samurai |
| 79 | White Lies | Friends |
| 78 | Animal Collective | FloriDada |
| 77 | Moderat | III |
| 76 | The Real Numbers | Wordless Wonder |
| 75 | Warpaint | Heads Up |
| 74 | Hooton Tennis Club | Big Box of Chocolates |
| 73 | Crocodiles | Dreamless |
| 72 | The Moth & The Flame | Young and Afraid |
| 71 | Pet Shop Boys | Super |
| | | |
| 70 | Bob Mould | Patch The Sky |
| 69 | The Lemon Twigs | Do Hollywood |
| 68 | Dinosaur Jr | Give A Glimpse of What Yer Not |
| 67 | Merchandise | A Corpse Wired for Sound |
| 66 | Paper Lions | Full Colour |
| 65 | Solange | A Seat At The Table |
| 64 | Mind Spiders | Prosthesis |
| 63 | Wild Nothing | Life Of Pause |
| 62 | Kestrels | Kestrels |
| 61 | American Football | American Football (LP2) |
| | | |
| 60 | Cullen Omori | New Misery |
| 59 | Suuns | Hold/Still |
| 58 | Skepta | Konnichiwa |
| 57 | Simian Mobile Disco | Welcome to Sideways |
| 56 | Soft Kill | Choke |
| 55 | The Radio Dept. | Running Out Of Love |
| 54 | Against Me! | Shape Shift With Me |
| 53 | Duotang | New Occupation |
| 52 | ABC | The Lexicon of Love II |
| 51 | Eagulls | Ullages |
| | | |
| 50 | jennylee | right on! |
| 49 | Apollo Brown & Skyzoo | The Easy Truth |
| 48 | Syd Arthur | Apricity |
| 47 | Troller | Graphic |
| 46 | Denmark Vessey | Whole Food |
| 45 | Angel Olsen | My Woman |
| 44 | EZTV | High In Place |
| 43 | Light Fantastic | Out Of View |
| 42 | Toy | Clear Shot |
| 41 | Blood Orange | Freetown Sound |
| | | |
| 40 | Savages | Adore Life |
| 39 | Phantogram | Three |
| 38 | Kendrick Lamar | untitled unmastered |
| 37 | Amber Arcades | Fading Lines |
| 36 | Alex Cameron | Jumping The Shark |
| 35 | Exploded View | Exploded View |
| 34 | Survive | RR7349 |
| 33 | Zoos of Berlin | Instant Everything |
| 32 | Methyl Ethyl | Oh Inhuman Spectacle |
| 31 | The Field | The Follower |
| | | |
| 30 | PJ Harvey | The Hope Six Demolition Project |
| 29 | Aphex Twin | Cheetah |
| 28 | Swet Shop Boys | Cashmere |
| 27 | Preoccupations | Preoccupations |
| 26 | Kristin Kontrol | X-Communicate |
| 25 | Radiohead | A Moon Shaped Pool |
| 24 | Factory Floor | 25 25 |
| 23 | Public Access T.V. | Never Enough |
| 22 | Xander Harris | California Chrome |
| 21 | D.D Dumbo | Utopia Defeated |
| | | |
| 20 | DMAs | Hills End |
| 19 | Underworld | Barbara Barbara we face a shining future |
| 18 | Anderson Paak | Malibu |
| 17 | Jessy Lanza | Oh No |
| 16 | Jagwar Ma | Every Now & Then |
| 15 | David Bowie | Black Star |
| 14 | Diiv | Is This The Are |
| 13 | Junior Boys | Big Black Coat |
| 12 | Kaytranada | 99.9% |
| 11 | Omni | Deluxe |
| | | |
| 10 | School of Seven Bells | SVIIB |
| 9 | A Tribe Called Quest | We Got It From Here...Thank You 4 Your Service |
| 8 | Hockey Dad | Boronia |
| 7 | Tuns | Tuns |
| 6 | Suede | Night Thoughts |
| 5 | Local Natives | Sunlit Youth |
| 4 | Trashcan Sinatras | Wild Penulum |
| 3 | The KVB | ...Of Desire |
| 2 | Field Music | Commontime |
| 1 | Wild Beasts | Boy King |